By Cannabis.net
Cannabis.net got to sit down with Douglas K. Gordon, founder of CanEx Jamaica, one of the top international cannabis conferences of the year. Hosted in Montego Bay, Jamaica, the dream combination of Jamaica, cannabis, business, Bob Marley, Usain Bolt, and the Jamaican Bobsled Team could not make this more exciting! The show is at the end of September and has a tremendous speaker line up this year as well as world class resorts to relax at when the show is over each day.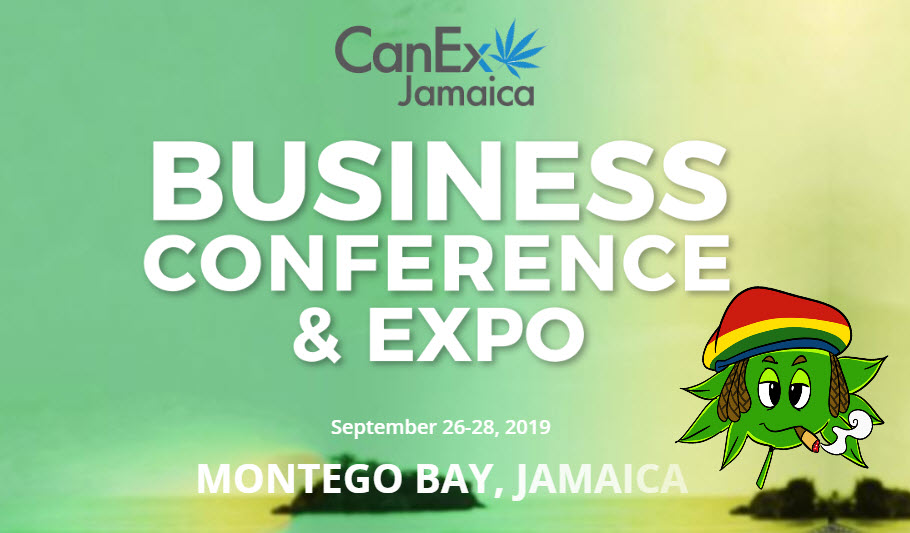 1. What is CanEx Jamaica and how did it get started?
CanEx Jamaica Business Conference and Expo was started in 2016 when we realized that there was a great need in the market to connect people in Jamaica who wanted to pursue the legal cannabis market with experts, investors and various other stakeholders from around the world. We have since expanded and enhanced our vision and now consider ourselves a global cannabis conference that takes place in Jamaica. We now serve as a valuable meeting point for businesses throughout the world looking to collaborate and offering a rich, engaging program of content from some of the top experts in the global industry. We do stay true to our efforts to push the advancement of the local and regional markets and incorporate those efforts into the overall CanEx experience. We recently started some smaller events in the rest of the Caribbean aimed to stimulate discussion toward legalization and to educate those markets about what a legal cannabis market means to a nation in terms of health and wellness impacts as well the economic opportunity a dynamic and well organized legal cannabis industry can provide.
2. Jamaica has a long history with cannabis and figures like Bob Marley, how does CanEx keep that history alive?
The history here is very deep. From our inception we have always felt it incredibly important that we pay homage to the trailblazers who have paved the way. We have a partnership with the Peter Tosh estate where we give out an annual award based on valuable contributions to the industry. We also work closely with a number of the Rastafarian and small farmer associations and other similar organizations around the island so that they are able to access and participate at CanEx.
3. What are 3 things the world should know about Jamaica and cannabis?
The passion that is felt by so many towards this plant.
The incredible knowledge, understanding and talent of so many locally who understand and connect with the plant at a very deep level. They are well equipped to participate in this global marketplace.
I cannot think of a place more appropriate to indulge. All the senses are engaged – the natural sights, sounds and smells – as well the Rastafarian culture, music and cultural symbolism all naturally connect Jamaica with the plant in a most powerful manner.
4. What makes Jamaican cannabis so different from cannabis from other parts of the world?
The rich volcanic soil we grow our cannabis and other vegetables in on the island!
5. What are your future goals and plans for the CanEx conference in Jamaica?
We want to firmly establish CanEx on the annual conference calendar with a well-produced, high value cannabis conference experience. We strive to always deliver to the highest levels in terms of content, networking, education and connectivity. We want to bring stakeholders from around the world who are serious about business and moving this industry forward through smart and valuable partnerships and collaborations. But beyond that we strive to offer a comprehensive experience. From our cocktail parties to our themed events, we want our CanEx guests to leave the island having made valuable business connections and having had a very complete experience. As they say, all work and no play…..
6. What would be your Hall of Fame or dream cannabis panel at CanEx?
I think we have one this year with our Investor's Edge Summit CEO Roundtable. That will be moderated by Bruce Linton and will have a number of key leaders represented, including Cam Battley.
7. Can Jamaica be a global leader in high end cannabis exports someday?
Tough question. The future in this industry is so very hard to predict. I think properly structured and coordinated Jamaica has the opportunity to create a very high value brand. The ability to manage its production to universally stand for high quality is something that will require the industry to come together. Jamaica has been successful with Blue Mountain Coffee so that there is a ready precedent. Whether the Jamaican cannabis industry is able to work collaboratively toward a goal of that nature is something that time alone will reveal.
8. If someone wants to come down and attend CanEx, what should they do?
They can visit our website at www.canexjamaica.com/register or if they want to book a travel package they can go directly to www.canexjamaica.com/travel
9. What is the best way to contact you or your staff with any questions?
The best way is [email protected] or [email protected]