NEW YORK, May 10, 2018 /PRNewswire/ — According to data provided by European investment bank, Bryan, Garnier & Co., the legal global cannabis market is poised for growth of more than 1,000% over the next decade and could reach $140 billion dollars by 2027. The market is going through a period of strong growth thanks to increasing legalization and decriminalization of cannabis products across many countries and in North America. A recent report by Arcview Market Research indicates that consumer spending on legal cannabis in North America is outpacing previous estimates. Arcview also stated that according to BDS Analytics' GreenEdge point-of-sale tracking service, the medical industry in California is already as big as the total markets in Colorado, Washington, and Oregon combined. Starting January 1st, California has started legal sales of cannabis products for recreational use. Koios Beverage Corp. (OTC: SNOVF), Canopy Growth Corporation (OTC: TWMJF), Aphria Inc. (OTC: APHQF), Aurora Cannabis Inc. (OTC: ACBFF), Hiku Brands Company Ltd. (OTC: DJACF)
The legalization of adult-use sales in California is expected lead to the creation of about 99,000 cannabis industry jobs in the state by 2021, at which point the state will represent a third of all cannabis jobs nationwide. Tom Adams, Editor-in-Chief at Arcview Market Research and Principal Analyst at BDS Analytics explained, "Our data shows positive indicators across the board for the legal cannabis industry, in North America and around the globe. The passage of the 2016 ballot initiatives and continued maturation of the existing Adult-use markets are the primary drivers of the growth this year. That's nothing compared to what we can expect in 2018 and beyond from Nevada's tourism, and Californiaand Canada planning to launch Adult-Use sales in 2018." While California is the largest market, Canada is projected to show strong sales as well. Deloitte's report projects the Canadian market will be worth at least $5B in sales in 2018.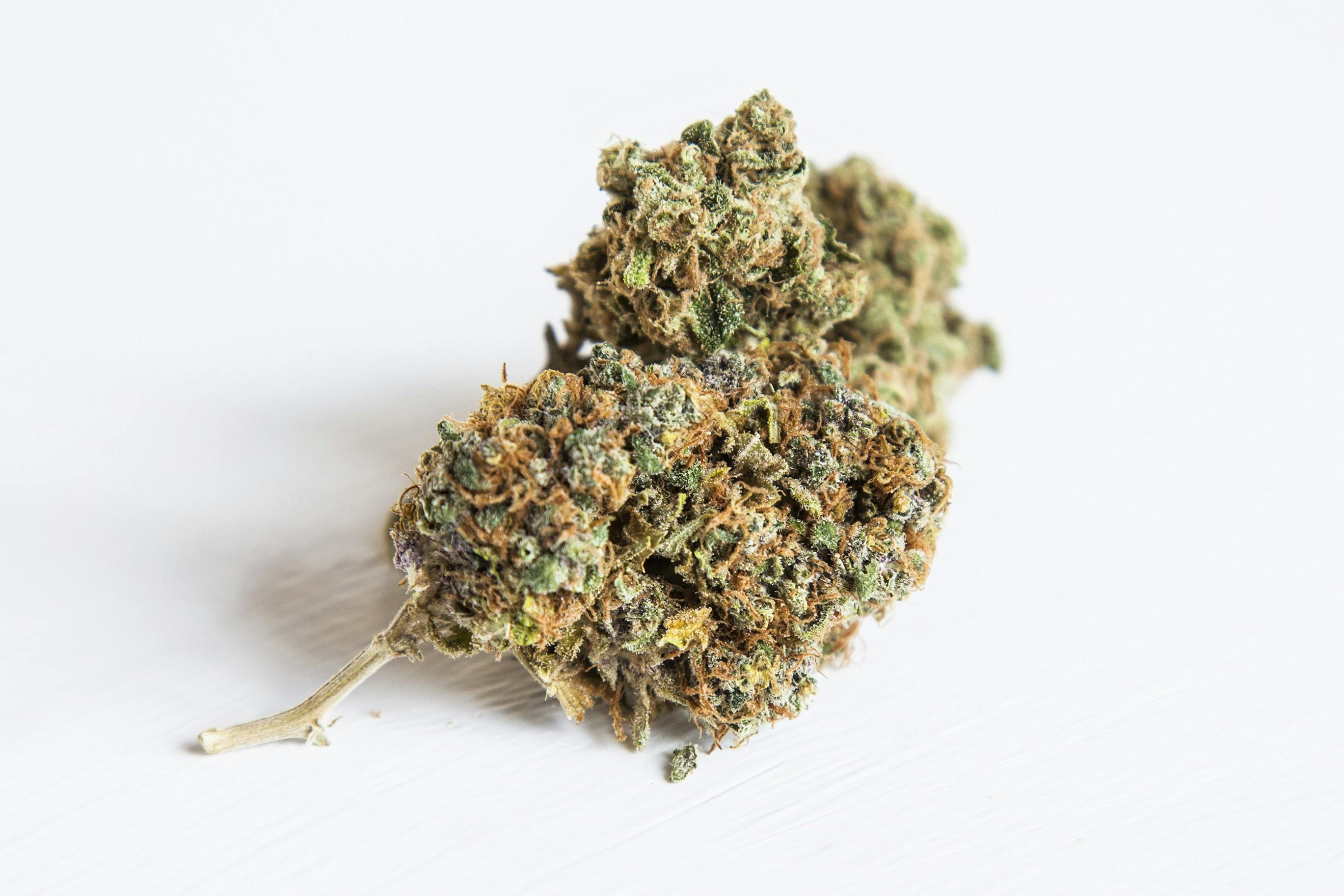 Koios Beverage Corp. (OTC: SNOVF) also listed on the Canadian Stock Exchange under (CSE: KBEV). Earlier today the company just announced breaking news that, "the creation of Cannavated Beverage Co. ("Cannavated"), a wholly-owned subsidiary that will be among the first companies to produce cannabis-infused beverages. Koios brings its proven experience in the functional beverage industry to the growing cannabis sector. Cannavated drinks will have all of the nootropic health benefits of the winning Koios drink formula, and will target medical cannabis users, who have long called for more choice in the market.
"The industry has proven it is going in the direction of cannabis-infused drinks," said Chris Miller, CEO of Koios. "It's healthier. Nobody wants to smoke anymore. The market for beverages is vast, especially when you consider the aging population and the demand for medical cannabis among seniors."
Cannavated's longer-term plans include partnering with licensed producers, cultivators and other regulated cannabis companies who want to sell their own line of cannabis drinks. By entering into a "white labelling" turn-key agreement, companies will be able to sell Cannavated drinks under their own brand names and labels.
"We have used hemp oil in our previous product line due it's cognitive benefits and perfect balance of omega's," added Miller. "Using our existing knowledge and experience in the beverage space not only allows us to help licensed producers, but to also reach a wider audience of health-conscious consumers. We are especially excited about the possibility of combining CBDs with our proprietary nootropic blend to create a cannabis-based cognitive beverage."
The introduction of Cannavated enables Koios to target a whole new demographic, increasing its market reach with a broader and expanding base of consumers. Market demand is expected to grow beyond medical users once the Canadian government legalizes cannabis for recreational use, likely to happen later this year. The functional beverage market is quickly becoming the go-to drink-of-choice among a new generation of consumers who want low-calorie, nutrient-dense options. Koios will supply its proprietary nootropic recipes to Cannavated, ensuring the cannabis drinks have all of the nutrients and flavour that consumers have come to associate with the brand.
About the Company's Business – The Company, through its wholly-owned subsidiary Koios, Inc., is an emerging functional beverage company which has an available distribution network of more than 2,000 retail locations across the United States in which to sell its products. Koios has relationships with some of the largest and most reputable distributors in the United States, including Europa Sports, Muscle Foods USA, KeHE, and Wishing-U-Well. Together these distributors represent more than 80,000 bricks and mortar locations across the United States – from sports nutrition stores to large natural grocery chains including Whole Foods and Sunflower markets. Through its partnership with Wishing-U-Well, Koios also enjoys a large presence online, including being an Amazon choice product.
Koios uses a proprietary blend of nootropics and natural organic compounds to enhance human productivity without using harmful chemicals or stimulants. Koios products can enhance focus, concentration, mental capacity, memory retention, cognitive function, alertness, brain capacity and create all day mental clarity. Its ingredients are specifically designed to target brain function by increasing blood flow, oxygen levels and neural connections in the brain. Koios is one of the only drinks in the world to infuse its products with MCT oil. MCT oil is derived from coconuts and has been shown to help the body burn fat more effectively, create lasting energy from a natural food source, produce ketones in the brain, allowing for greater brain function and clarity, support healthy hormone production and improve immunity. For more information, please visit our website: https://www.mentaltitan.com/
Canopy Growth Corporation (OTC: TWMJF) is a world-leading diversified cannabis and hemp company, offering distinct brands and curated cannabis varieties in dried, oil and Softgel capsule forms. Last month, the company announced the signing of a Memorandum of Understanding to create new experience-based learning opportunities for college students and graduates. This valuable partnership will also support the increased workforce demand at Canopy Growth facilities across Canada and generate joint research and community engagement opportunities for the Niagara region, an area the Company has proudly called home since June 2014. Canopy Growth and Niagara College will work together to foster learning in this rapidly growing industry while also supporting graduates searching for job opportunities.
Aphria Inc. (OTCQB: APHQF), one of Canada's lowest cost producers, produces, supplies and sells medical cannabis. On April 24, 2018, the company announced that its first shipment of medical cannabis to its Australian-based partner Althea Company Pty Ltd. was received by Althea. The shipment is part of a previously announced agreement between Aphria and Althea, in which Aphria will provide the Australian Company with packaged co-branded cannabis oil and dried flower products for the Australian medical cannabis market. Prior to shipment, the Australian Governments' Office of Drug Control issued an import certificate and Health Canada issued an export certificate. This is the first of four shipments Aphria will be making to Althea over the next 12 months, with each successive shipment expected to increase in volume. The initial shipment included a mix of cannabis oil products and dried flower, which Althea is making available for distribution to pharmacies for eligible medical cannabis patients in Australia.
Aurora Cannabis Inc. (OTCQX: ACBFF) recently announced its financial and operational results for the third quarter of fiscal 2018, ended March 31, 2018. The Company recorded $16.1 million in revenues, up 211.1% from Q3 2017 and up 37.6% sequentially from Q2 2018. Total cannabis sales of $10.8 million, up 149.4% from Q3 2017 and up 11.0% sequentially. Aurora continues to build a vertically integrated, and geographically and horizontally diversified cannabis company. During and subsequent to the quarter, the Company entered into a number of strategic transactions and partnerships to drive growth. On May 1, 2018, Aurora completed the acquisition of CanniMed Therapeutics Inc. ("CanniMed"), which subsequently was delisted and now operates as a wholly-owned subsidiary of the Company. CanniMed will form the heart of Aurora's Medical Cannabis Centre of Excellence, and focus, in addition to servicing its patient base, on expanding capacity, product development, scientific research and education.
Hiku Brands Company Ltd. (OTC: DJACF) is focused on building a portfolio of engaging cannabis brands, unsurpassed retail experiences and handcrafted cannabis production. With a national retail footprint led by Tokyo Smoke, craft cannabis production through DOJA's ACMPR licensed grow, and Van der Pop's female-focused educational platforms, Hiku houses an industry-leading portfolio that aims to set the bar for cannabis brands in Canada. Recently, the company announced the filing of its financial statements and management discussion and analysis for the fiscal year ending December 31, 2017. In April, DOJA received an amendment to its sales license from Health Canada to include the sales of dried cannabis, cannabis plants and seeds. The company also entered into a definitive agreement to merge with WeedMD, combining a premium cannabis brand house and retail focused operator in Hiku, with the significant production capabilities and differentiated medical brand in WeedMD.
About FinancialBuzz.com
FinancialBuzz.com, a leading financial news informational web portal designed to provide the latest trends in Market News, Investing News, Personal Finance, Politics, Entertainment, in-depth broadcasts on Stock News, Market Analysis and Company Interviews. A pioneer in the financially driven digital space, video production and integration of social media, FinancialBuzz.com creates 100% unique original content. FinancialBuzz.com also provides financial news PR dissemination, branding, marketing and advertising for third parties for corporate news and original content through our unique media platform that includes Newswire Delivery, Digital Advertising, Social Media Relations, Video Production, Broadcasting, and Financial Publications.
Please Note: FinancialBuzz.com is not a financial advisory or advisor, investment advisor or broker-dealer and do not undertake any activities that would require such registration. The information provided on http://www.FinancialBuzz.com (the 'Site') is either original financial news or paid advertisements provided [exclusively] by our affiliates (sponsored content), FinancialBuzz.com, a financial news media and marketing firm enters into media buys or service agreements with the companies which are the subject to the articles posted on the Site or other editorials for advertising such companies. We are not an independent news media provider and therefore do not represent or warrant that the information posted on the Site is accurate, unbiased or complete. FinancialBuzz.com receives fees for producing and presenting high quality and sophisticated content on FinancialBuzz.com along with other financial news PR media services. FinancialBuzz.com does not offer any personal opinions, recommendations or bias commentary as we purely incorporate public market information along with financial and corporate news. FinancialBuzz.com only aggregates or regurgitates financial or corporate news through our unique financial newswire and media platform. For Koios Beverage Corp., financial news dissemination and PR services, FinancialBuzz.com expects to be compensated five thousand dollars by the company. Our fees may be either a flat cash sum or negotiated number of securities of the companies featured on this editorial or site, or a combination thereof. The securities are commonly paid in segments, of which a portion is received upon engagement and the balance is paid on or near the conclusion of the engagement. FinancialBuzz.com will always disclose any compensation in securities or cash payments for financial news PR advertising. FinancialBuzz.com does not undertake to update any of the information on the editorial or Site or continue to post information about any companies the information contained herein is not intended to be used as the basis for investment decisions and should not be considered as investment advice or a recommendation. The information contained herein is not an offer or solicitation to buy, hold or sell any security. FinancialBuzz.com, members and affiliates are not responsible for any gains or losses that result from the opinions expressed on this editorial or Site, company profiles, quotations or in other materials or presentations that it publishes electronically or in print. Investors accept full responsibility for any and all of their investment decisions based on their own independent research and evaluation of their own investment goals, risk tolerance, and financial condition. FinancialBuzz.com. By accessing this editorial and website and any pages thereof, you agree to be bound by the Terms of Use and Privacy Policy, as may be amended from time to time. None of the content issued by FinancialBuzz.com constitutes a recommendation for any investor to purchase, hold or sell any particular security, pursue a particular investment strategy or that any security is suitable for any investor. This publication is provided by FinancialBuzz.com. Each investor is solely responsible for determining whether a particular security or investment strategy is suitable based on their objectives, other securities holdings, financial situation needs, and tax status. You agree to consult with your investment advisor, tax and legal consultant before making any investment decisions. We make no representations as to the completeness, accuracy or timeless of the material provided. All materials are subject to change without notice. Information is obtained from sources believed to be reliable, but its accuracy and completeness are not guaranteed. For our full disclaimer, disclosure and Terms of Use, please visit: http://www.financialbuzz.com.
SOURCE PR NewsWire